CF Group, a family group with a European dimension
CF Group was formed in 2019 from the alliance between two family-owned industrial groups with shared values and complementary expertise: Chemoform AG and FIJAwhich today makes it one of the world's leading manufacturers of swimming pool equipment. leaders in the manufacture and distribution of equipment for private and public swimming pools for professionals.
CF Group is the continuation of two family histories, one started in 1962 in Wendlingen, Germany for CHEMOFORM AG, and the other in 1975 in Brécé, France for FIJA. Two entrepreneurial careers in the field, which have always close to their customers all over Europe, with a wide range of productsThey have always developed close to their customers all over Europe, with wide and complementary product ranges (construction, renovation/consumables, swimming pools above-ground).
Present in more than 40 countries, mainly in Europe, and with 12 dedicated production and logistics sites, its ambition is to continue its growth dynamic international growth while maintaining while maintaining a local presence and close ties with its historical professional customers.
With more than 15 brands dedicated to the world of swimming pool equipment, and also working with many well-known brands, CF Group positions itself as a professional, serious and sustainable player, in all distribution channels.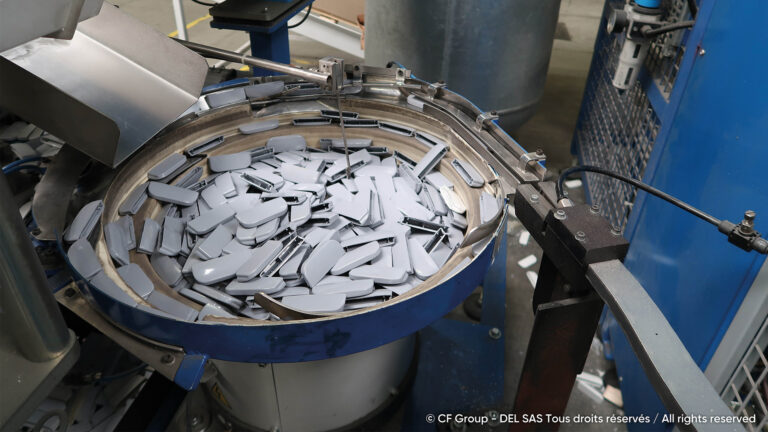 A corporate culture at the heart of our development
For CF Group, "corporate culture" is not just a concept. High standards, commitment, trust, freedom and openness It is the principles that govern us.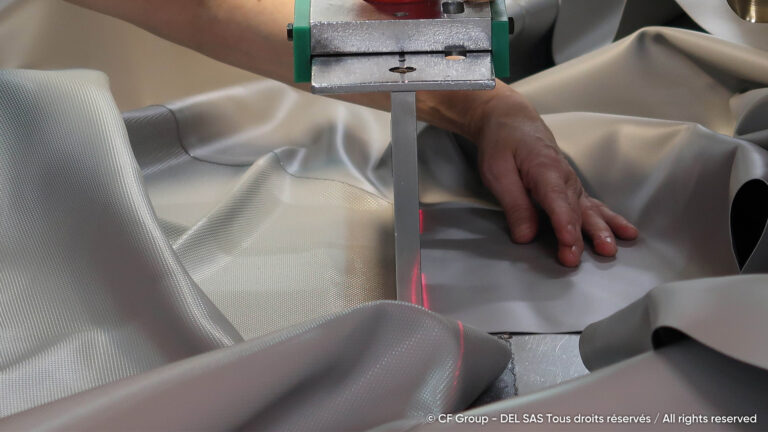 CF Group is the combination of two corporate cultures, which have been focused on the requirement and trust the demand for quality products, teams and processes, justifying the confidence of our customers.
The industrial, commercial, logistical and human synergies generated are the basis for new developments, synonymous with new markets, and therefore more independence and freedom.
Six universes dedicated to swimming pools and well-being
CF Group offers its professional customers 6 complementary universesThe CF Group offers its professional customers a wide range of products, from the installation or renovation of their swimming pool to its maintenance and general well-being:
The Essentials From the filtration pump to the heating system, including cleaners or all the parts to be sealed and plumbing. These are the essentials for your pool. You will find the Vitalia brand in particular.
The custom-made What would a pool be without a perfect liner or a protective automatic slatted cover ? From on-site lining to the liner, from automatic slatted covers to the automatic covers and rollers, everything is made to measure on our production sites. Taking precise measurements is therefore essential for a perfect result! The brands DEL, Class, Aqualux and CGT accompany you in this crucial step.
Water maintenance and treatment A beautiful pool is good, crystal clear water is better! Whether it's chlorinators, dosing pumps, chemicals or accessories, we can advise you on how to best care for your pool. The Chemoform and Dinotec brands will be your allies!
Wellness Here you will find our fragrances to perfume your spas, steam rooms and saunas. Lacoform and Finesse will relax you.
The Solutions Are you looking for a turnkey solution for a do-it-yourself pool (Azteck, Zodiac Original™ or Kit Easy) or quality spas (Nephea Spa)? We can meet your needs!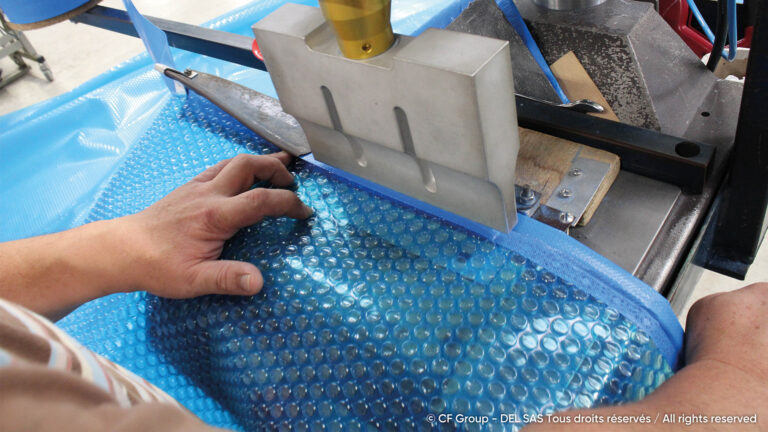 Connected objects The dream of controlling your pool with your smartphone? Yes, especially with the LivePool application, which allows you to control your cover, your filtration pump, your electrolyser, your lights or your cleaning robot!